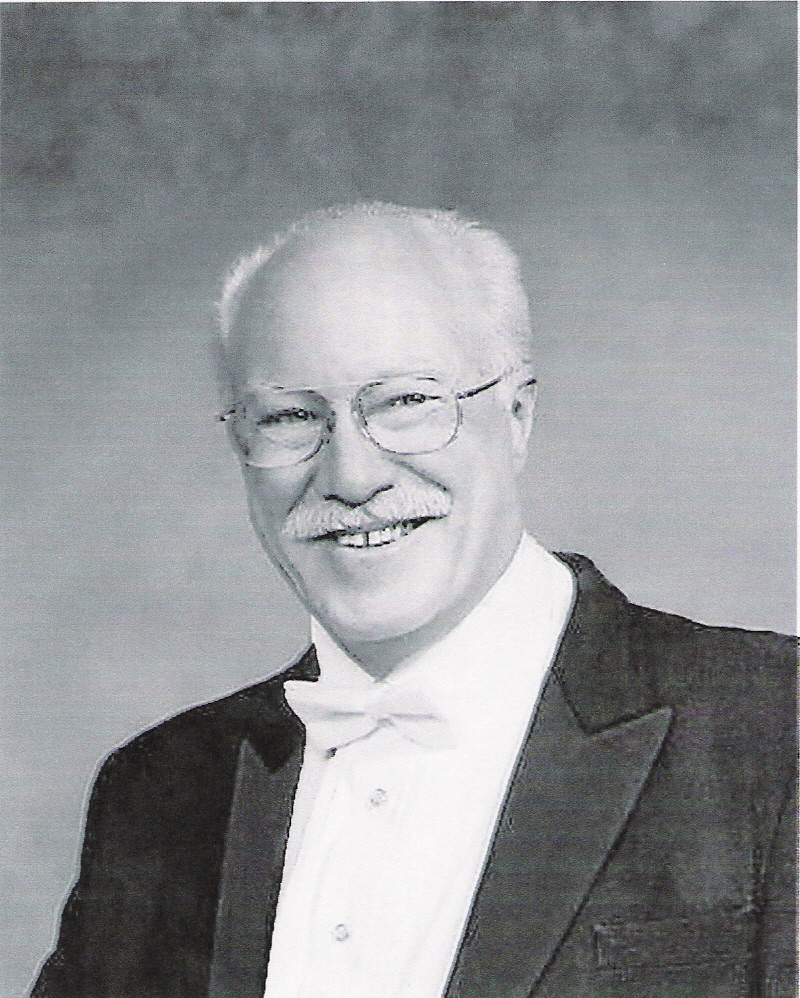 KENNETH G. BLOOMQUIST
Kenneth G. Bloomquist, Michigan State University Director of Bands Emeritus, joined the MSU faculty in 1970 as Director of Bands, coming from the University of Kansas where he held that same position. He was Director of the School of Music at MSU
from 1978 to 1988. Degrees were earned at the University of Illinois. Experience includes teaching in the public schools and service in the United States Army.
Significant among his many publications are "The Anatomy of a Rehearsal," published by The Instrumentalist, 198l; "School Band Movement Phase II," Gemeinhardt, 1982, and "Pedal Tone Study for Trumpet," published by the Getzen Company. Conducting, Rehearsal and Adjudication Seminars have been given at National Conferences and Universities throughout the United States and at several locations in Southeast Asia.
He is Past President of the American Bandmasters Association and Past President of the National Band Association. He is also a member of the College Band Directors National Association. Several Honors have been bestowed upon Professor Bloomquist, including the American School Band Directors Association Harding Award, the Phi Mu Alpha Sinfonia Orpheus Award, the National Band Association Citation of Excellence, induction into the National Band Association's Academy of Wind and Percussion Arts and
the NBA Hall of Fame. In 2004 he was awarded the prestigious Medal of Honor award from The Midwest Clinic, an International Band and Orchestra Conference.
Professor Bloomquist has appeared as guest conductor, clinician and adjudicator throughout the United States, Europe, Scandinavia, Southeast Asia, Japan, Australia and Mexico. In 2000, 2001, 2004, and 2005, he was guest conductor at the Czech Music Camp for Youth in the Czech Republic. In 1998, 2000, 2002, and 2005 he was Conductor-in-Residence at the Musashino Academia Musicae in Tokyo, Japan. In 2002 and 2003 he conducted adult community concert bands on cruise ships in Hawaii and the Caribbean. He maintains an active schedule as a guest conductor, clinician and adjudicator throughout the world.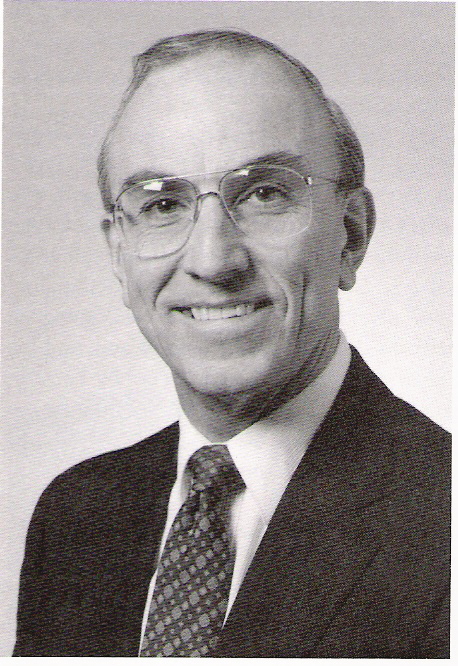 Dale L. Bartlett
Dale Bartlett joined the Michigan State University School of Music faculty in 1969. He is currently Professor Emeritus, having retired in 1996. Professor Bartlett earned his Bachelor and Master degrees from Michigan State University in 1955 and 1956, and his Ph.D. degree in Music Education from the University of Kansas in 1969. His professional career includes seven years of public school music in Michigan, six years as instructor of French Horn at the University of Kansas, and twenty-seven years at MSU teaching such courses as music psychology, conducting, acoustics, measurement, and research. His research focus has been in music and medicine, physiological response to music, and music perception and memory. During his tenure at MSU, he served the School of Music as Assistant and Associate Director for 13 years. Although his professional performance career has included primarily French horn, he has been involved in choral music as conductor of church choirs since 1955, having served as music director at The University Lutheran Church in East Lansing during the years 1972-1982, and conducted the MSU Collegiate Choir for two years, 1978-1980. He joined the Arts Chorale of East Lansing as conductor in 1983.
Lauralee Campbell
Lauralee has enjoted a long association with the School of Music at Michigan State University, first as Music Librarian and since 1975 as Professor of Harp.
In 1975 she also began a career in the travel business working for Spartan Travel. In 1985 she then joined Group Travel Experiences, where, in 1995, she planned and arranged the Alpine tour for the Alumni Band at the request of Ken Bloomquist and Henry Nelson. Since then she has arranged the 1998 tour to Scandinavia, the 2001 tour to Budapest, Vienna and Prague, the 2004 tour of Holland, Belgium and Paris, and now the 2007 tour of Western Canada.
She is widely traveled and has always enjoyed mixing
her knowledge of music and travel for musical ensembles.